Low Cost Soil Testing Right Across Melbourne, From Frankston To The CBD
We provide cheap services for the Home Owner, Builders, Developers, Architects, Planners, Structural Engineers, Civil Engineers, Councils, other Geo-Techs, Environmental Engineers, Scientists, Geologists, and Hydrologists. Contact Chris Honrado to discuss your geotechnical requirements today, mobile 0400 372 763. We specialise in Soil Tests or Site Classes as are they are known in the industry around the Melbourne area particularly South, East, South-East Suburbs, Cranbourne, Clyde, Officer, Pakenham, Koo Wee Rup, Langwarrin, Pearcedale, Mornington Peninsula, Phillip Island and South Gippsland and we pride ourselves on quick turnaround times to get your project underway & completed without delay. Our overheads are low which means we can pass these saving onto you.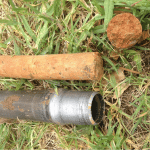 Cheap Soil Testing (also known as Site Classes) Across the Mornington Peninsula
– Soil testing is a building requirement that is designed to understand the soil characteristics and engineering behaviour of the subsurface, in order to choose the most appropriate foundation design for your project.   We offer drill rig or specialised hand drilled soil testing in difficult locations up to 3 holes on standard projects such as new residential building construction in Frankston, first floor or add-on extensions to existing residences in Rye,  developments in, garages, sheds and carports on the Mornington Peninsula and other soil testing requirements that are required to comply with Australian Standards  AS2870-2011.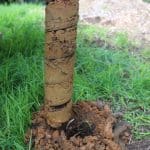 Affordable Commercial or Industrial Soil Testing
– We can provide commercial soil testing for your commercial project that incorporates strength testing and reporting to estimate bearing capacity.

Soakage Pits for Storm Water Disposal
– We can provide soakage pit testing designed to test the Hydraulic Conductivity through the subsurface to access stormwater disposal through natural soil strata.

Land Capability Assessment (LCA)
– The purpose of LCAs is to assess the capability of the site to sustainably utilise and manage wastewater within the allotment boundaries.   LCAs are required for most unsewered developments, subdivisions or existing developments to determine whether onsite treatment of wastewater can be sustainably contained onsite.   LCAs should be undertaken in the early planning phase of any development or subdivision.  More information can be found here…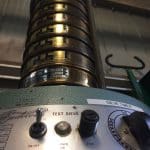 Environmental Drilling
– We can provide drilling services, investigation, testing, & reporting for environmental assessment.

Indigenous Heritage Investigation, Drilling & Findings
– We can provide a site investigation and drilling services for cultural heritage identification.   This may be required for new development planning and assessment.

Geo-Drilling for Findings
– We can provide drilling services, soil logging and reporting for pre-establishment works, such as sub-surface characteristics required for further works e.g. prior to horizontal drilling.
Contact us about our low cost soil testing services
If you're looking for affordable soil testing or any of our other cheap commercial and residential services, simply contact Chris on 0400 372 763. We offer the highest standard of service at great prices.